last updated Aug 3rd 2020
Are you struggling to get 'likes' on your Facebook business page?
Are you confused about what you should post? What is content management? Do you ever wonder whether Facebook can work to grow your business? If so, you are not alone! Many of my friends, business partners, and clients are not quite sure how to use Facebook effectively. To build successful business relationships with Facebook and make growing your business easier, I've put together some ideas that you can incorporate today!
Facebook, and all other forms of social media, is really just a strategy to build relationships with potential clients that you would not have be able to previously reach with traditional marketing. The key word and message here is to build relationships.
Most people that I meet at networking events and through introductions are already very good at nurturing relationships, have excellent communication skills and are fully capable. My more "mature" friends are afraid of technology and may feel incompetent. I say "Relax!"
You already know how to build relationships, you need only to learn to lay the skills you already have over the current technology. If you are not comfortable with using technology, take a course or hire someone to manage your social media.
You CAN build successful business relationships with Facebook. Here's How!
The foundational principle of Facebook business pages is to build successful relationships with people who begin to know, like and trust you so that they are comfortable either hiring you themselves or referring you to friends. You must find content that your target market will identify with and be willing to share. Every business it is different. One size does not fit all!
I recommend having a folder on your desktop and anytime that you read something that will help your potential customers, put it in the folder for the future. Share other's helpful information that will help your prospective clients or be interest to them. Do not use Facebook to be pushy about selling your product or service, it will NOT work.
Nurture those relationships on your Facebook Business Page and the sales will follow.
As an example, before I launched my Langley Writing Services business page, I gathered content that I thought my target audience would like and share. I gathered grammar and writing humour, writing tips and inspirational messages about life and especially writing. I planned out my week and used scheduling to post my messages over a week. I chose a balance of humour, tips and inspirational or motivational messages and carefully watched my insights.
I found to my surprise that humour using puppies or dogs became my fans' favourite and most shareable posts! My most shared, liked and viewed post is below.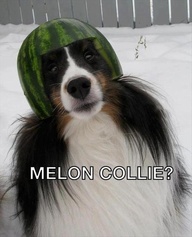 I recommend that you try a variety of types of content and carefully watch what gets your Facebook Business page the most likes, shares, comment or views and be sure and add that content in your rotation regularly!
Facebook, if used properly, is just another tool in your tool box to build your business, sales, and profitability.
If you're interested in how I can help you build your Facebook Business Page or other writing services, like your LinkedIn profile Page please contact me today!