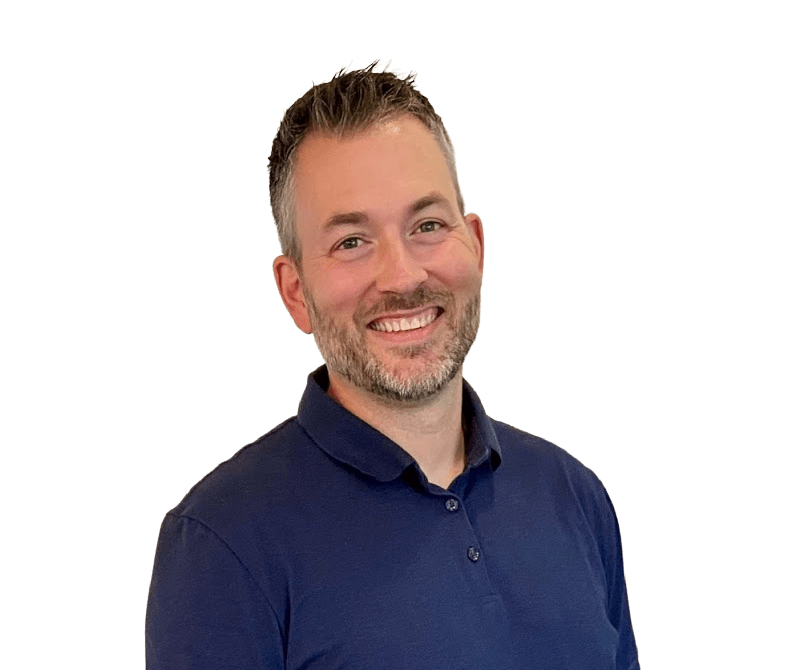 ---
Previous Job
Business Owner, Entrepreneur
Experience
12 years as a business owner
Dave's Story
My wife found Cathy online, and I immediately called to set something up with her as a starting point. In our first phone call, Cathy gave me confidence that I was relevant in the job market, and she believed in me and my skill set. I got off the call feeling confidence brewing and that our working relationship was the start of something great.
Resume Writing Interview
I sent Cathy all of my experience in document form, and she reviewed it, asked some questions, and set up an interview appointment with me. In that interview, I learned a lot about myself, the job search/applications process, and how Cathy would support me.
Next, she created my resume and cover letter. Both were clear, concise, eloquent, and built to the current market's standards/expectations. I could not have duplicated what Cathy created. I found massive value in what she had done for me. We reviewed the documents together, and she answered all my questions.
Applying for Jobs
I applied for approximately 20 jobs via Indeed and two via personal connections. Within five days, I had several interviews booked on the phone, zoom, and in person. I interviewed for 7 Roles with different companies. Each opportunity was fairly unique but focused on Sales, Sales Management, and Operations Management.
After 16 interviews and cognitive, grammar and personality tests, I am proud to say I received five job offers. Out of the last two in-person interviews, one wrote an offer, but I had already decided on another role. The previous had invited me for a final interview with the President / CEO.
The base salaries ranged from $45,000 to $135,000, and each job had commission/bonus structures in place along with the usual additions such as benefits, car, phone etc.
I had a difficult decision between two companies and two roles. Both provided me with a path rich in growth opportunities personally and professionally. I am proud and excited to be the new Senior Sales Manager for Swish Maintenance BC. We are a National Company, family-owned, with over 64 years of experience in the cleaning industry. We sell products and equipment that will be integral in many businesses' recovery from COVID19 and help keep a new standard of clean for their companies moving forward. The position will be entrepreneurial or "intrapreneurial" within the company, which is where I excel.
Notes From Cathy
I am honoured to share Dave Kitchen's case study of an entrepreneur moving into a senior sales manager role.
Dave landed 16 interviews and 5 offers in 2 weeks!
Dave contacted me this past July as he was closing his business. He needed a resume and cover letter to land a new position and set the goal to move into a sales position. He was concerned that he lacked the education required to land interviews for the roles interested him. Dave was also worried that he might not be able to find a job that would replace his income.
After just a few minutes, I realized that Dave had excellent qualifications bolstered by professional development that would get him to the interview stage. I felt that he had the experience to take a leadership role in a company rather than an entry-level sales position.
Dave and I booked the interview and got down to work. A resume interview is crucial to uncover a candidate's unique qualities… define what sets them apart from the competition… and quantify their achievements. I discover an applicant's unique selling proposition during the extensive consultation and construct their resume and cover letter. I gather specialized and distinctive information to build a persuasive case and encourage the HR manager or recruiter to make the initial call and set the interview.
---
Cathy was integral to my success in finding employment. She is a person of utmost integrity and a true expert at what she does. My documentation was clear, concise, eloquent, and relevant in today's job market. I would not hesitate to recommend Cathy to anyone.
Thank You!
With Jesus by my side and key people like yourself, I am truly blessed. You are an asset to those you work with, and I believe you were integral to my success in finding work.
Dave Kitchen
Senior Sales Manager, Swish Maintenance BC
---
Changing Jobs Due to Covid-19?
As a professional resume writer, I am honoured and thrilled with results like Dave's. If you need to change gears due to the pandemic, I can help you set the stage for success with a well written, persuasive resume that will help you pivot and launch your career.
Cathy Moleschi