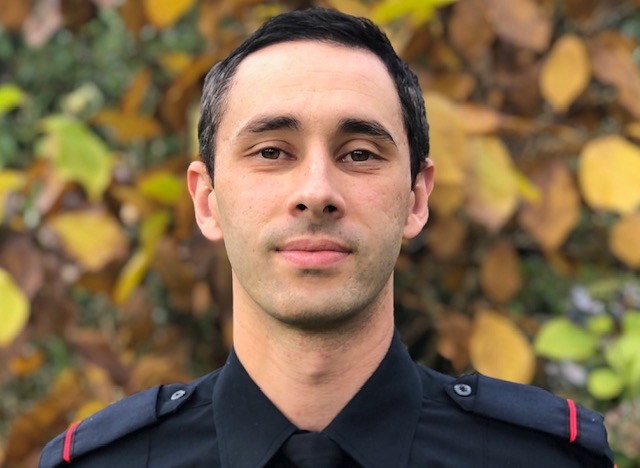 ---
Andrew's Story
Current Job
Abbotsford Fire Rescue Service, Paid On-Call Firefighter (Lieutenant)
Experience
Paid On Call (P.O.C.) Lieutenant/ Firefighter with 5+ years' experience. Trainer and facilitator with 8+ years' experience. Emergency Medical Responder. Incident Commander. Resource Support Worker with 8+ years' experience. Serve on the Critical Incident Support and Peer Fitness Teams.
I have been actively pursuing a full-time permanent career in firefighting for the last 7 years. As part of that process, I knew I needed a cover letter and resume that captured and highlighted my relevant experience in the field. Before being referred to Cathy, I worked with another writer whose work had left me disappointed and unsatisfied. Upon working with Cathy, I knew immediately that I was in capable hands. This was very reassuring and appreciated.
I couldn't have asked for anything more out of the process. I am incredibly grateful to have found Cathy's services.
Notes from Cathy
Working with Andrew was a pleasure. His passion and drive to achieve his dream career are inspiring. I do not doubt that armed with his new cover letter and resume, Andrew will quickly secure a full-time position as a Career Firefighter. I am glad that I could step in and help him put together a product that will speak to his impressive leadership and firefighting skills. I firmly believe that any fire service would be lucky to have him as a member of their team.
Andrew's Next Chapter
Although Andrew has yet to secure a full-time permanent position with a fire rescue service, he is confident that the resume and cover letter that Langley Writing Services created will make him a much stronger candidate in future job searches.
In the meantime, Andrew continues to learn and grow his skill set as a Paid On-Call Lieutenant Firefighter with the Abbotsford Fire Rescue Service, a team he has been with since April of 2015. He oversees paid-on-call firefighters in this capacity, including coordinating and directing firefighting and other emergency service drills and activities. Andrew also develops and delivers various training modules and drills to train P.O.C firefighters.
I look forward to providing an update on Andrew's job search once he's secured his dream of becoming a career firefighter.
A Resume for Every Career Aspiration!
No matter your career aspiration, we can help make it come true with professional cover letter and resume writing services that will land interviews and callbacks. Our intensive interview process will uncover your unique abilities and quantify your skill set so that together we can communicate your value. We love to make you look good!
Don't forget to ask us about our free resume review service!