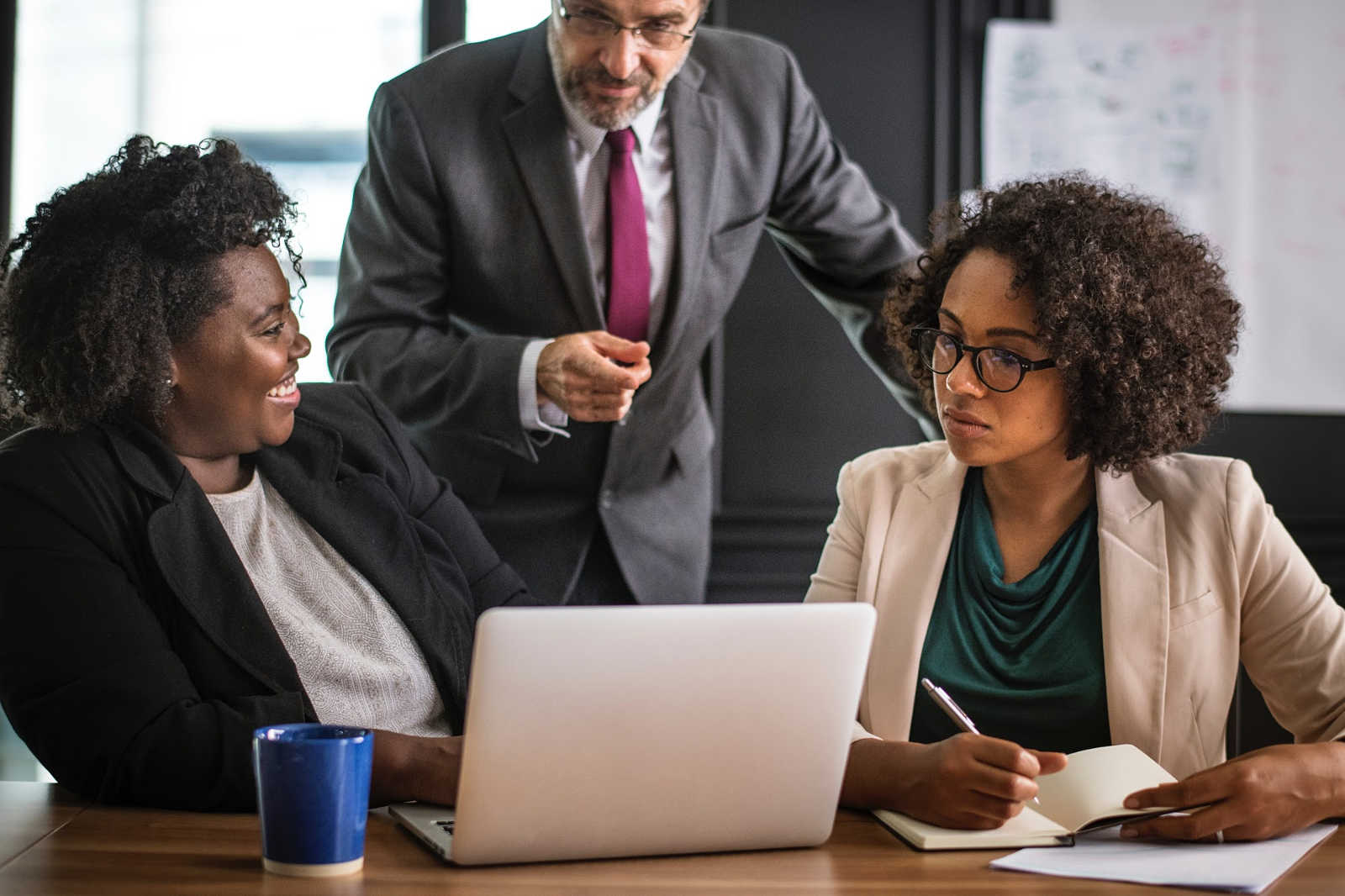 As soon as you enter the room, your interviewer is evaluating your suitability for the job, the company's culture and yes, how you dress for a job interview. Do you want to stand out from the crowd by fulfilling their unspoken expectations? Do you want your outfit to say … hire me? I am capable? I care about doing a great job? Do you have an interview booked and are wondering what to wear to land the position? The following 5 tips will help you get the job you want.
How to Dress for a Job Interview
1. What is the best colour to wear for an interview?
Women can't go wrong with a black, grey, or navy coloured suit. You can either go with a pant suit or a skirt just make sure the suit is tailored and does not pull or bunch up. If you chose a skirt…go for just below the knee and wear neutral pantyhose. Shoes should be closed toe, low heeled pumps and freshly shined. Now is not the time for trendy colours or fabrics. Once you land the job, you can be free to express yourself within the confines of company policy.
2. What you should NOT wear to a job interview.
You should not wear wrinkled clothes or nylons with runs in them! Avoid heavy perfume, large colourful earrings, and other stand out jewellery. Although it seems obvious, double check that your outfit is clean. Iron your blouse the day before and buy a fresh pair of pantyhose if required. I recommend purchasing two pairs just in case you get a run in the morning.
3. Is it ok to wear jeans to an interview?
It is never ok to wear jeans and a t-shirt to an interview. At a minimum, choose a conservative blouse combined with dark dress pants or a skirt. A crisp, white button up blouse tucked into suit pants or a skirt is a perfect choice for most organizations. Stay away from bright florals, wild prints, or anything sheer. Keep the neckline modest with no cleavage showing.
4. Hair and make-up.
Again, go conservative. Keep make up to a minimum and avoid bright lipstick and eye shadow. Your hair should be pulled away from your face. If you have long hair, consider a simple partial or full up do. Refrain from wearing perfume or cologne in case of allergies. Do not go for flashy clips or colourful scrunchies and wear simple earrings, a watch if you have one, and a ring. Nails should be a neutral colour and not extremely long.
5. One more tip before leaving the house.
Check yourself in a full length mirror. Do you have any runs in your stockings? Any mud on your shoes? Lipstick on your teeth? Brush your teeth just before leaving the house and don't eat or drink anything. Fresh breath is crucial! Grab your neutral purse and extra copies of your resume, cover letter, and written references and give yourself extra time to get there.
Using the tips above when you prepare for that important interview will help you make an excellent first impression and land the job.
Last week we published tips on how men should dress for an interview. If there is a man in your life who is also getting ready for an interview, pass it on!
Do you need more help to prepare for your interview? Let us know!